Why co-brand?
Revenue

Many of our partners have sold FORME on their websites as an accessory, helping to increase their average transaction value

Marketing

FORME's quality and design makes it stand out from the crowd and is a product you will feel comfortable associating your brand with

Gifting

Multiple brands have gifted FORME to influencers and VIPs alongside their core product at events, pop-ups or as part of a new product launch

Corporate

FORME is the perfect workday companion as it can be used for supplements, coffee, water and more. An ideal inclusion in the "new starter" pack
Puresport
"We saw FORME as the perfect product to show off our new logo when we re-branded earlier in the year. The laser engraving of the Puresport logo was precise and faultless. 
We gifted a co-branded shaker to all our employees and they really enjoyed the fact they can be used not just for their supplements but also for their coffee in the morning and water throughout the day."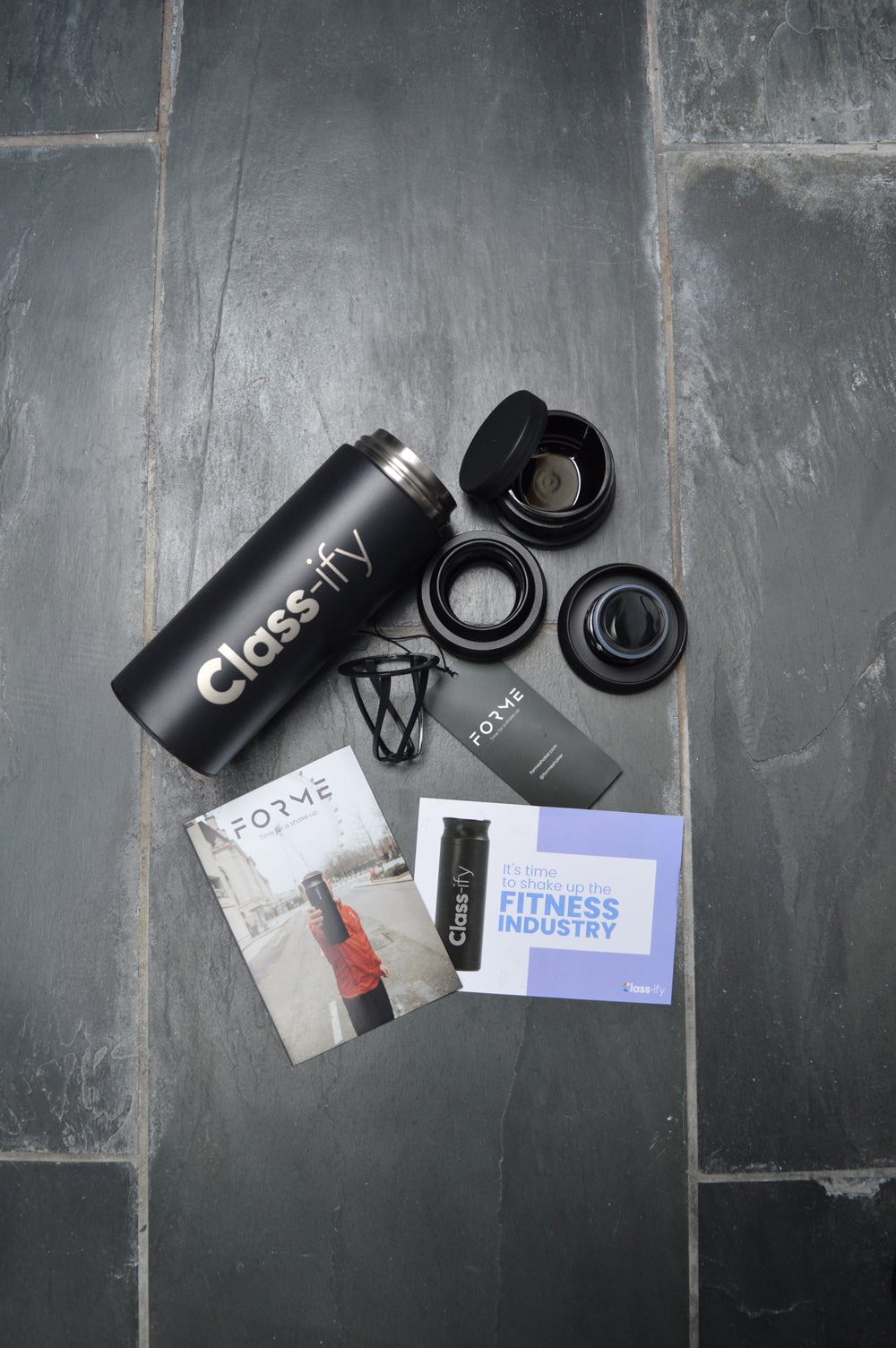 Class-ify
"To welcome our personal trainers to the Class-ify team, we sent each of them a co-branded FORME Shaker.
Giving them such a superior product compared to your run-of-the-mill shaker made it clear to them that they could expect first-rate support from our team as they expanded their business."
HOLY Energy
"We simply didn't want to put our brand on a cheap, plastic shaker so FORME was the perfect solution.
We have ordered over 10,000 shakers in three different colours and they have sold out in no time at all.
Our customers love them so if they're happy, we're very happy."